SONIC SMILE was envisioned by Paul Pantiru (General Dental Practitioner) and co-founded in 2017 with Eeshira Hart (Sound healing expert of Sonic Life Solutions).  Together, they have co-created a pioneering new relaxation modality that can easily be used to address the many challenges of patient anxiety that offers a higher level of customer care, and so enhances the dental patient experience.
Transforming patient stress into relaxation … worry into upliftment … and upset into a deeper level of trust in you, their dentist and your team!
In our lives today, we are increasingly overstimulated and impacted by a wide variety of factors that as a dental practitioner you may have found make it harder to achieve a smoothly running practice.
More relaxed patients, make for happier patients who will tell their friends about this new service you're offering and that's definitely better for business!   When the Sonic Smile method is offered with specific sound frequencies to benefit a patient, this not only benefits the patient themselves, but also the dentist, and the dental nurse, and if used in an ongoing daily capacity, it can also benefit the patients' waiting room and the whole dental team!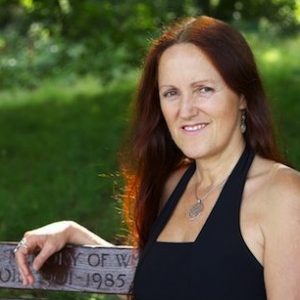 EESHIRA HART (UK) is passionate about the power of using sound frequency as a pioneering tool to offer safe, non-invasive and holistic methods as solutions for the stresses and strains of a modern day lifestyle.  Eeshira has almost 30 years' experience in the field of alternative therapeutics, and has 20 years' experience in the sound healing world.  She is a leading researcher in the sound healing world, an internationally-recognised speaker at conferences, expos and community events, has taught on the faculty of the Globe Sound & Consciousness Institute in San Francisco and has pioneered different methods for either personal or group/corporate benefits, whether it be sound frequency audio collaborating with different self-development experts, use of frequency instruments, use of focused voice work, sonic essences, the world's 1st sound frequency mobile phone ringtone, online course for both beginners and practitioners, DVD's, eBooks etc.  For more on Eeshira's sound frequency work, please go here.
PAUL PANTIRU (ROMANIA) GDP is a General Dental practitioner qualified in Romania with over 15 years of experience in the private and corporate sector in both Romania and the UK (GDC) . He is qualified as a General Dental Practitioner from the Lucian Blaga Dental University, Romania.  Since then, he has expanded his experience into Holistic Health, Sound Healing and Holistic Entrepreneurship (Holistic Healing College, London, Light Body School, USA  – Alberto Villoldo; Sound & Consciousness Course – Alchemical Sound Academy, UK; Body Sonics – Eeshira Hart, UK etc.).  He envisioned and co-founded SONIC SMILE together with Eeshira Hart.    His dental training and practice expands into the field of Holistic Health because of his passion for a holistic approach, and as a natural extension of his vision to offer a modality that connects the physical, mental, emotional and spiritual health as one inter-related field.
We will shortly be offering Level 1 and Level 2 online courses and extending this Holistic Sonic Science with the SONIC SMILE relaxation method, which focuses on improving the overall Dental Practice Experience  for patients and dentists as well as through the use of scientifically-researched and medically applied use of specific sound frequencies.  This pioneering new method opens new doors and paves the way for a brand new future for dentistry and improved patient care.
Bringing the dentistry world into the future, with the power of sound and Sonic Smile
To find out more, or book your course today, please contact us here